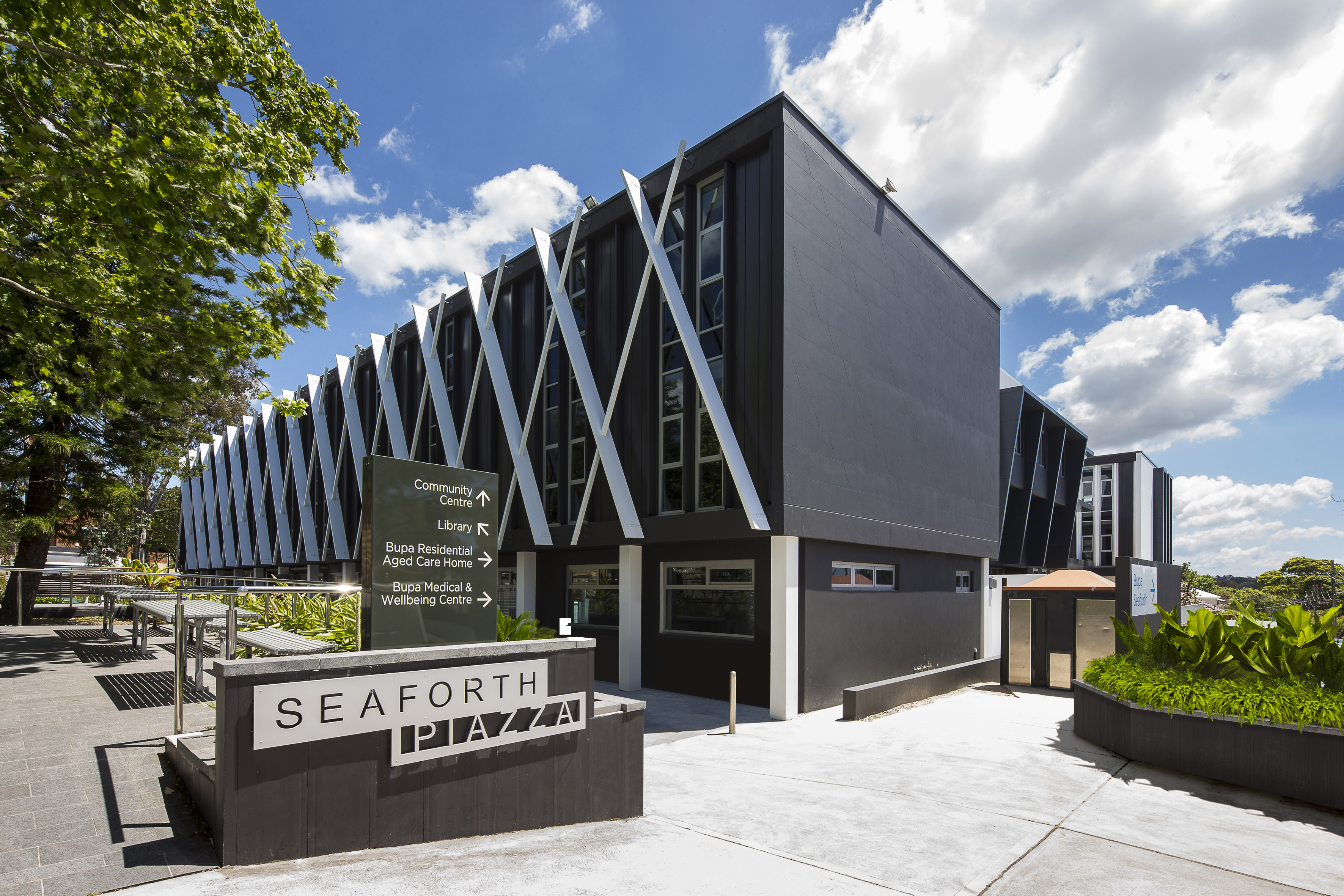 BUPA Seaforth Piazza
Monday, January 11, 2021
MDP have regenerated an existing TAFE building that was no longer fit for purpose, giving it a new lease of life, including providing a new Community Centre for the local council.


Circular Economy principles
Rather than demolishing the pre-existing civic building, the shell was retained, and given a new fit-for-purpose skin, including passive solar control.
A completely new RACF interior fitout was also provided to deliver to our BUPA client a brand new, state of the art care facility with a substantially reduced demolition-construction schedule, a lowered embodied carbon footprint due to the recycling of the superstructure, and primary facade of the main building.

Further, MDP have included passive and active, mixed-mode climate control measures to ensure greater thermal comfort for the users, plus reduced energy costs.
So the operational and life-cycle costs of BUPA Seaforth Piazza will be significantly lower (by an estimated 20-30%).
This is thanks to the environmentally sustainable design used by MDP and their engineering partners in this project.