A few words about us
Morrison Design is a commercial architecture practice located at St Leonards in Sydney led by the directors Markam Ralph and Glen Ollerton.
MDP specialises in aged care, health care, commercial and residential buildings.
Our firm currently comprises of 18 staff and are able to undertake projects up to $120M in value.
Morrison Design has extensive experience in seniors living projects delivering projects in the field for over 30 years.
We pride ourselves on adding value to clients and their projects by focusing entirely on the client's objectives.
Through getting to know our clients we are able to fully tailor a project that meets their needs in every capacity.
Our Approach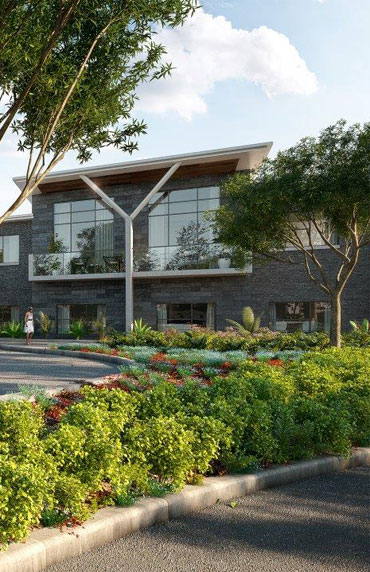 Understand
Undertake briefing and facilitate collaborative input from stake holders to identify key design issues relating to: service delivery requirements; stakeholder requirements; operational objectives; mission objectives; end user expectations; budget limitations and aesthetic objectives.
Learn
Review previous projects to understand key issues from past experience which can be improved, avoided, developed and understood to enhance the proposed project and its outcome.
Design / Test
Preparation of all necessary information for the client to fully understand the end product including: 3D spatial visualization; interior room layouts; spatial scheduling; briefing of building services & systems; operational briefing; lifespan expectations / investigations; recurrent issues & expenditure.
Deliver
Lead the documentation team through a systematic approach to finalise the project construction documentation which is: resolved, detailed, co-ordinated, unambiguous, cost-effective and buildable.
MDP are focused on forming strategic long term relationships with valued clients.
As a firm MDP are passionate about projects that enable us to serve clients by applying our extensive, innovative design expertise to deliver projects that enhance the lives and experiences of future residents and visitors.